Palace on Wheels (POW), the queen of heritage trains in India, will acquire a significantly different appearance and aura during the coming tourist season.
The original Palace on Wheels , in existence since 1982, will be discontinued since it has completed its life-cycle. Royal Rajasthan on Wheels (RROW) will now be rechristened as Palace on Wheels (POW). According to tourism stakeholders, the move to retain the flagship brand could be a good decision as it would augment profits in the near future.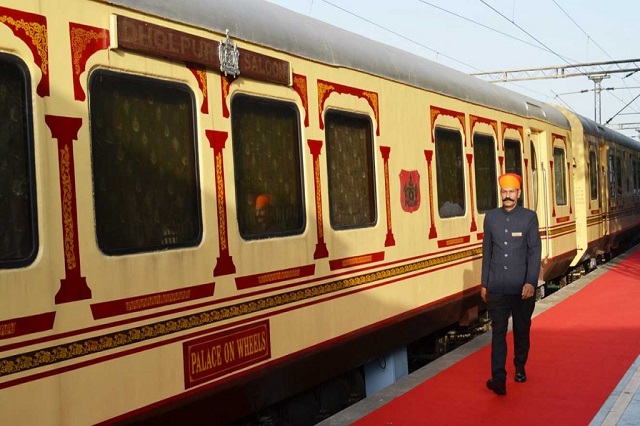 NC Goel, ACS (tourism) and chairman of RTDC, arrived at this decision following intimation from the Integral Coach Factory (ICF) about the current POW having completed 35 years of operation. The rake requires replacement after 25 years on account of corrosion-related problems and codal life basis.
The corporation, instead of investing in new rakes, has decided to use the old rakes of Royal Rajasthan on Wheels from the coming season.
"Over the last 35 years of operation, POW has established itself as a prime tourism product and acquired a phenomenal image branding in the world travel trade. We want to retain its name and continue its operation as a flagship project of the RTDC and Indian Railways. With only one train, we would like to build on the POW product. There is a meeting with the railway board on Monday, where they will take a call on our proposal," stated N C Goel. "Travel trade stakeholders are confident that this would get us more business," he added.
RROW, in existence since 2008, is recognized as India's most luxurious train with an accommodation capacity of 82 passengers.
"The rechristened train will run on the present itinerary, tariff and revenue sharing pattern (56:44) under the existing agreement of Palace on Wheels between the Indian Railways and RTDC. With this, the operation of RROW will stand discontinued from the ensuing season. We already have advance bookings of Rs 24 crore through Yatra and Worldwide Rail Journey, the two GSA's for POW. And following the approval of railway board, the RROW will also sport the same colors of POW and switch from blue to yellow, the quintessential POW color," said Pradeep Bohra general manager, POW.