Luxury train of India, Palace on Wheels is getting revamped with several changes. The train belongs to Rajasthan Tourism but will soon chug off from Gujarat as well. As it covers distances, the train will be able to host product launches, wedding parties and corporate meetings.
JV Ventura, a Gujarat-based travel company which has come into collaboration with Rajasthan State Tourism Department and Indian Railways, is the name behind bringing Palace on Wheels to Gujarat. The company is managed by Sajid Sayed who will take care of the running of train along with itineraries depending on the bookings.  As per the plans the train will chug from Gujarat and host the first wedding-party onboard, in August.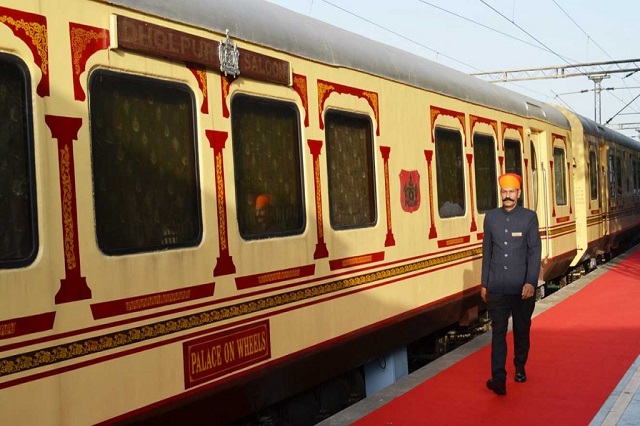 "We have booked the train for the year and will plan the journey according to the needs of our clientele. We plan to take the Palace on Wheels from Ahmedabad, and head to Udaipur, Jaipur, Savai Madhavpur, Delhi and the final destination will be Agra. We also have plans to host dinner for the passengers on the lawns near Taj Mahal. We have taken special permission for this." said Sayed. "Though the train will originate from Ahmedabad, we have to market Rajasthan state tourism as it is their property and will book guests in hotels run by the Rajasthan tourism department." he continues.
The officials informed that Rajasthan was not able to catch sufficient passengers and thus they are broadening the spectrum by introducing the services in Gujarat as well. However, the success depends mainly on the efforts of JV Ventura.