Palace on wheels Tour- Day 3, Chittorgarh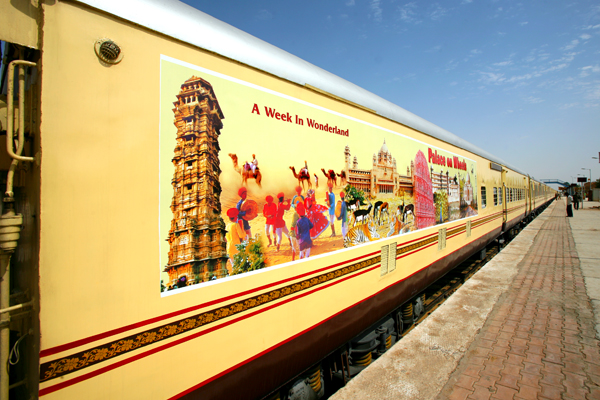 Chittorgarh
Chittorgarh, the former capital of Mewar is suffused with romance, valor and sacrifice the tales of which are still sung by the folk singers of Rajasthan. 
On the 3rd day of Palace on Wheels sojourn, the train will reach Sawai Madhopur. After a sightseeing trip to Ranthambore national park and a sumptuous breakfast in the jungle lodge, the train will depart for Chittorgarh.
History
Chittorgarh also known as Chittaur was founded by Bappa Rawal of Sisodhia clan in 8th century. The fort has fallen thrice to defeat and on each defeat a Jauhar was committed. Chittor's first defeat came in 1303, when sultan of Delhi Ala-ud-din-khilji attacked the fort, apparently to kidnap the famous Rajput queen Padmini. Knowing that their defeat was inevitable, all the women chose death to dishonor and committed Jauhar with all the ladies of the Fort. In 1535, Bahadur Shah, the sultan of Gujarat, attacked the fort. Once again, Rani Karnavati, a Bundi princess committed Jauhar along with 13,000 women. The final Jauhar took place when Akbar made an attempt to conquer the fort. On this occasion, Maharaja Udai Singh moved to Udaipur, where he re-established his capital. However, the fort was restored by Jahangir to the Rajput in 1616.
Climate of

Chittorgarh
The climate of Chittorgarh is quite dry in nature. The summers are very hot while winters are pretty cool. During summers, the average temperature varies from 43.8 degree Celsius to 28.3 degree Celsius. During winters, the average temperature varies from 28.37° C to 11.6° C. The monsoons season falls during the months of June and July. The best time to visit Chittorgarh is between Septembers to March.
Tourist Attraction Chittorghar

The utmost attraction of Chittorgarh is the fort of Chittaur which is regarded as one of the most splendid fort of Rajasthan. The fort is perched on atop 180 meter high hill and sprawls over 700 acres. It is believed that the fort was built by Mauryans in 7th century A.D. and further additions were done by the various former Rajput rulers of Mewar. This fort was the bastion of famous Rajput rulers of Mewar which includes Rana Kumbha, Maharana Pratap and Rana Sangha. 
Tour Highlights in Chittorgarh



Kalika Mata Temple

Vijay Stambh

Kirti Stambh

Rana Kumbha palace

Rani Padmini palace
The train will reach Chittorgarh in the afternoon of the 3rd day of journey. Post lunch you will go on a sojourn to explore the exquisiteness of the erstwhile fort of Chittorgarh. 
An amazing light and sound show will wait to entertain you in the fort environs. Enjoy a sumptuous dinner in the fort province and return to the train for overnight stay.